OPEN SOURCE BREAKTHROUGH FOR
CLIMATE-ALIGNED INVESTING
The Linux Foundation & OS-Climate at
United Nations Climate Change Conference
COP28
Get Updates
Capgemini Joins Linux Foundation's Open Source Climate
OS-Climate is very pleased that Capgemini has joined our growing Community of Practice and Action under the Linux Foundation.
Truman Semans, OS-Climate's CEO, and Cyril Garcia, Capgemini's Group Executive Board Member, discuss the power of open source collaboration to drive business and finance toward resilience and Net Zero.
Cyril Garcia shares why Capgemini joined the OS-Climate community, as well as how his company intends to leverage open-source data and analytics in support of Capgemini's clients, aiding in climate-aligned decision making.
Learn More
BNP Paribas & OS-Climate Collaborate to Drive the Net-Zero Transition Across the Global Economy
Hear from Constance Chalchat, Head of CIB Company Engagement and Global Markets Chief Sustainability Officer, as she shares how BNPP is leading the implementation of open source solutions based on robust ESG data excellence.
OS-Climate Partners on the Sustainable Africa Initiative
The Sustainable Africa Initiative aims to address the Climate Risk Related Challenges faced by African nations as they seek to maintain and accelerate economic growth while transitioning their economies to a Low Carbon World.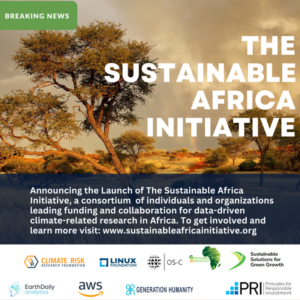 Learn More
Basic Introduction to OS-Climate
How OS-Climate works in practice, and it's overall impact (5 min video).
Watch OS-Climate's Webinar Series:
Open Source Launch of Climate-Aligned
Analytical Tools
Held on October 5th, 6th & 10th 2022
Click Here