Data Commons — Focus on "Material" ESG Factors
In 2021-2022, OS-C's focus is factors identified by asset owners, asset managers, banks, and regulators as priorities from among SASB, TCFD, CDSB, GRI, and CDP as "highly material." For example: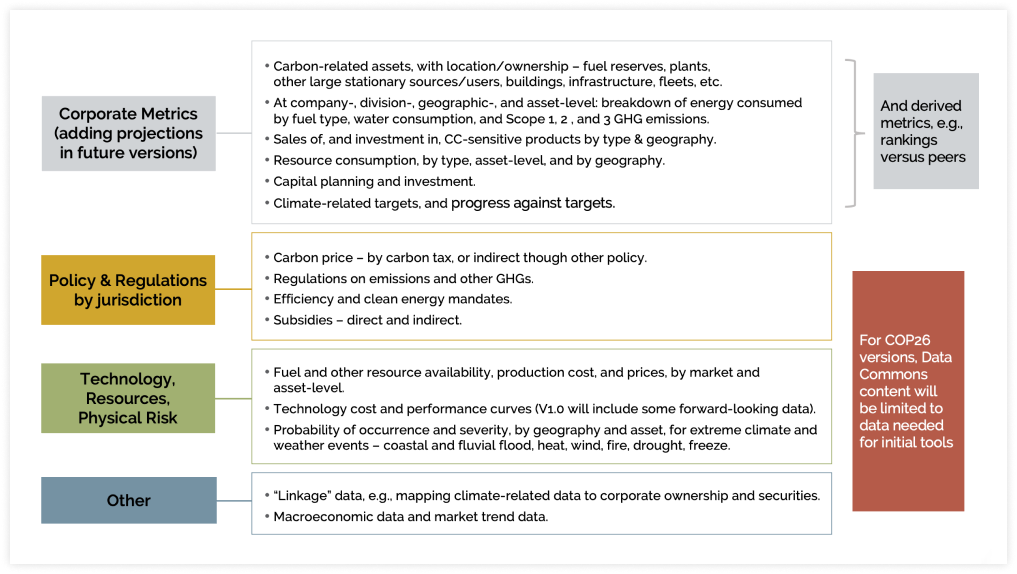 Data Governance as Architecture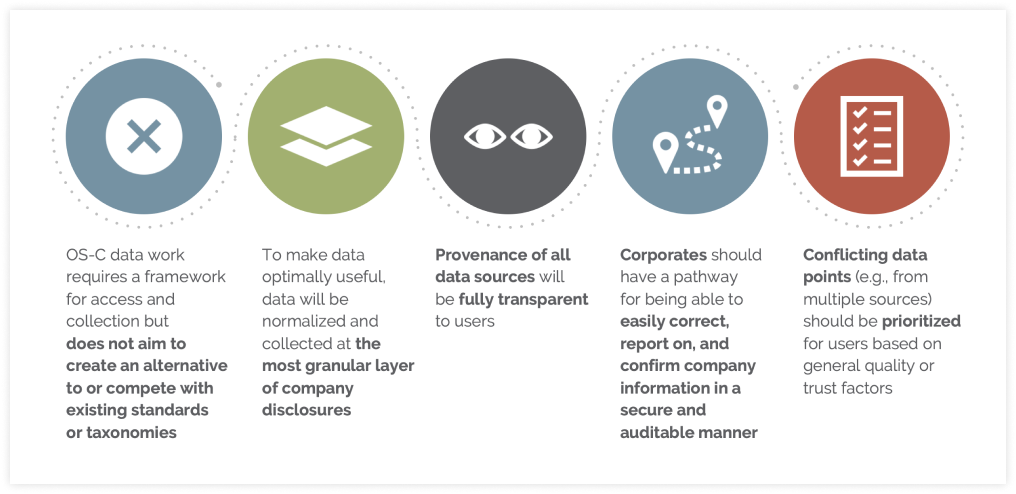 To build the Data Commons…
We need to build active communities organized and delivering: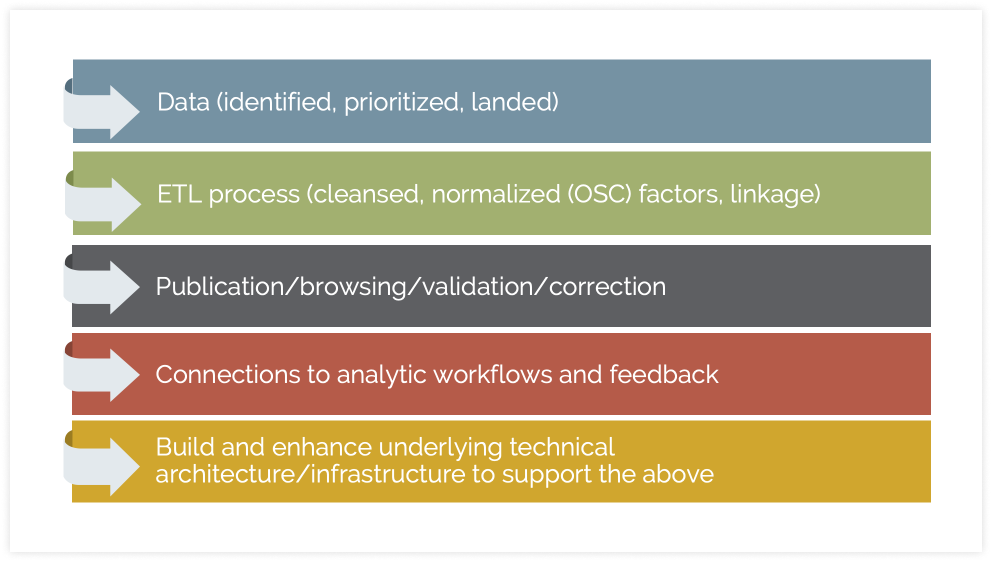 Data Platform Layered Architecture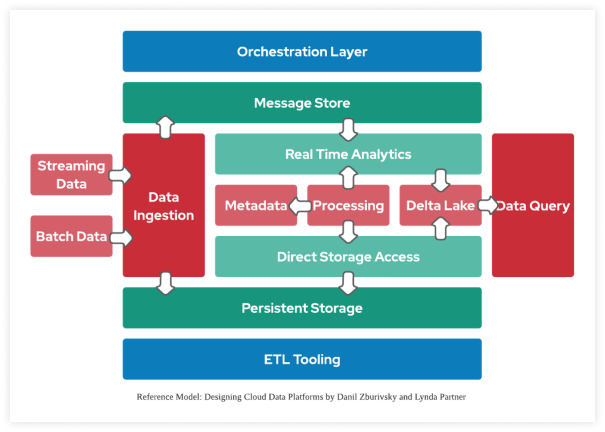 Ingestion Layer: Responsible for connecting to the source systems and bringing both batch and streaming data into the data platform.
Storage: Persistent storage is provided for long term retention, and a message store (with data expiry policies) with low latency access is provided for data processing.
Technical Metadata: Interface and store for information about activities status of different data platform layers.
Delta Lake: Serving layer for data consumers, providing Atomic, Consistent, Isolated & Durable (ACID) transaction management.
Data Query: Unified ANSI-SQL compliant query federation engine, providing single point of authentication and authorization to data for contributors and users' community.