Data Commons — Focus on "Material" ESG Factors
OS-C's focus is factors identified by asset owners, asset managers, banks, and regulators as priorities from among SASB, TCFD, CDSB, GRI, and CDP as highly material.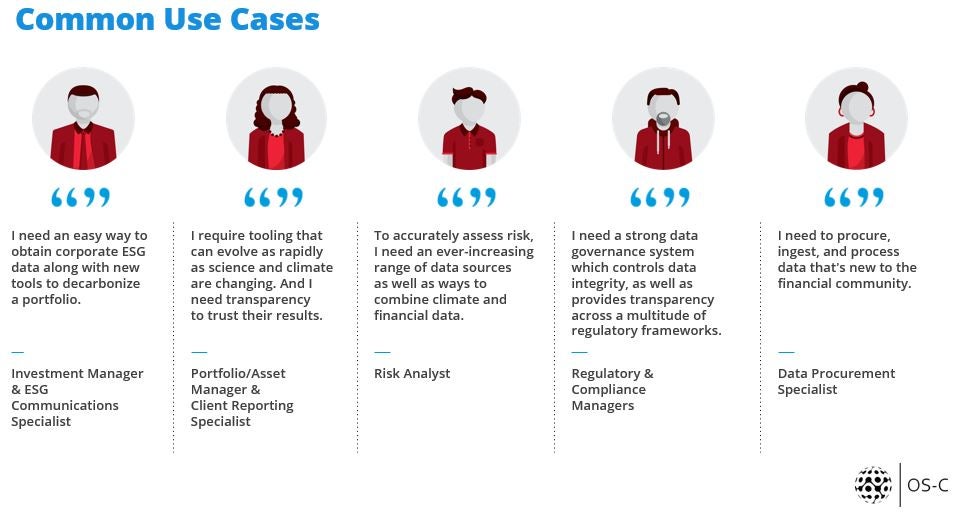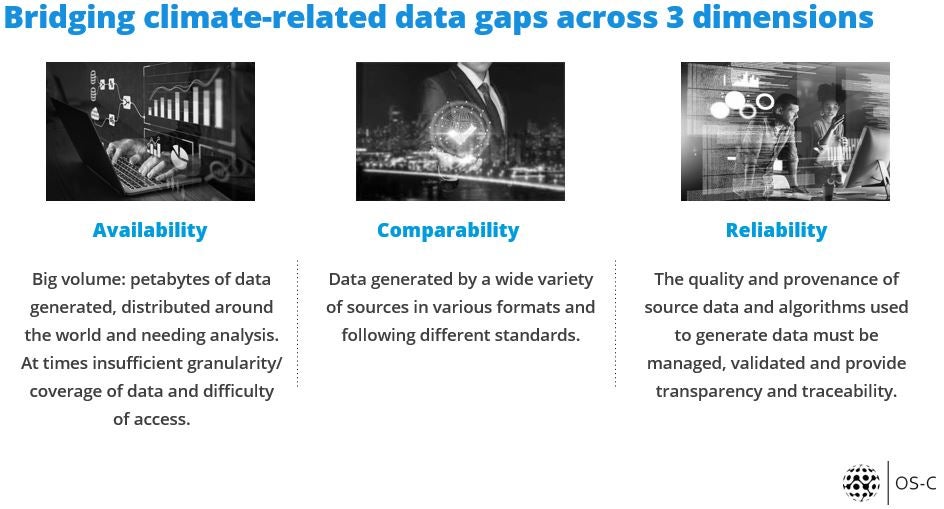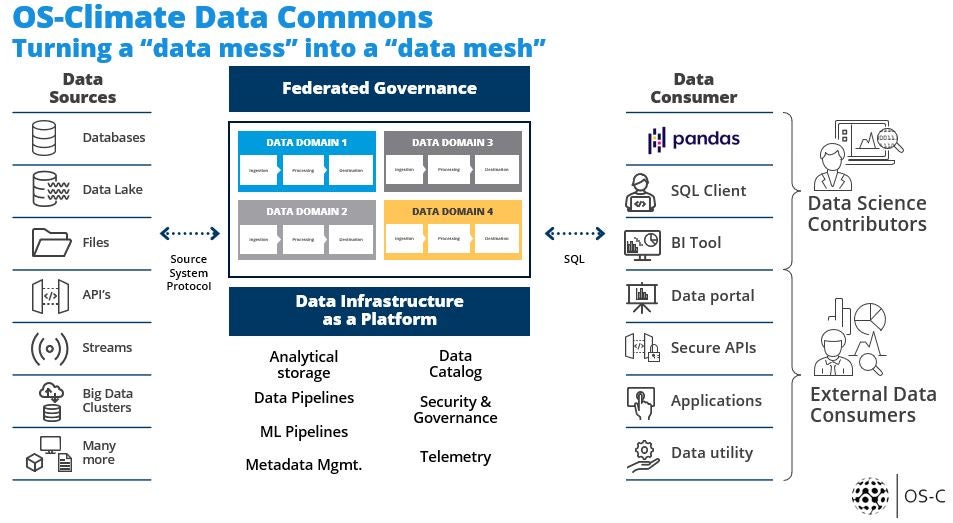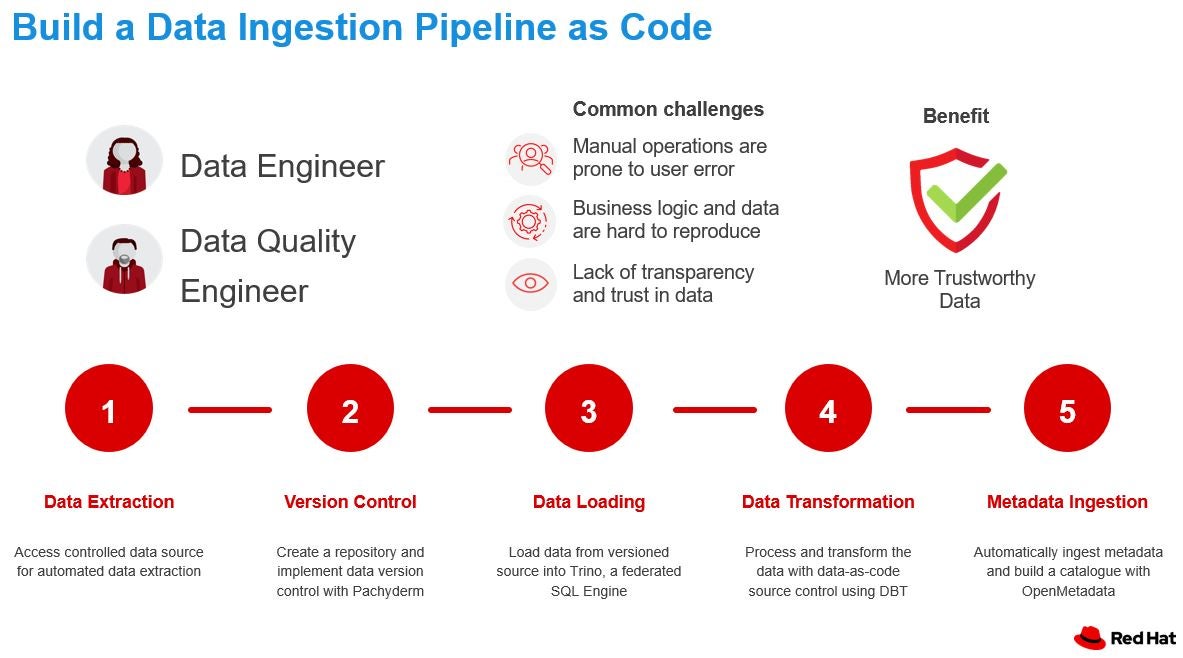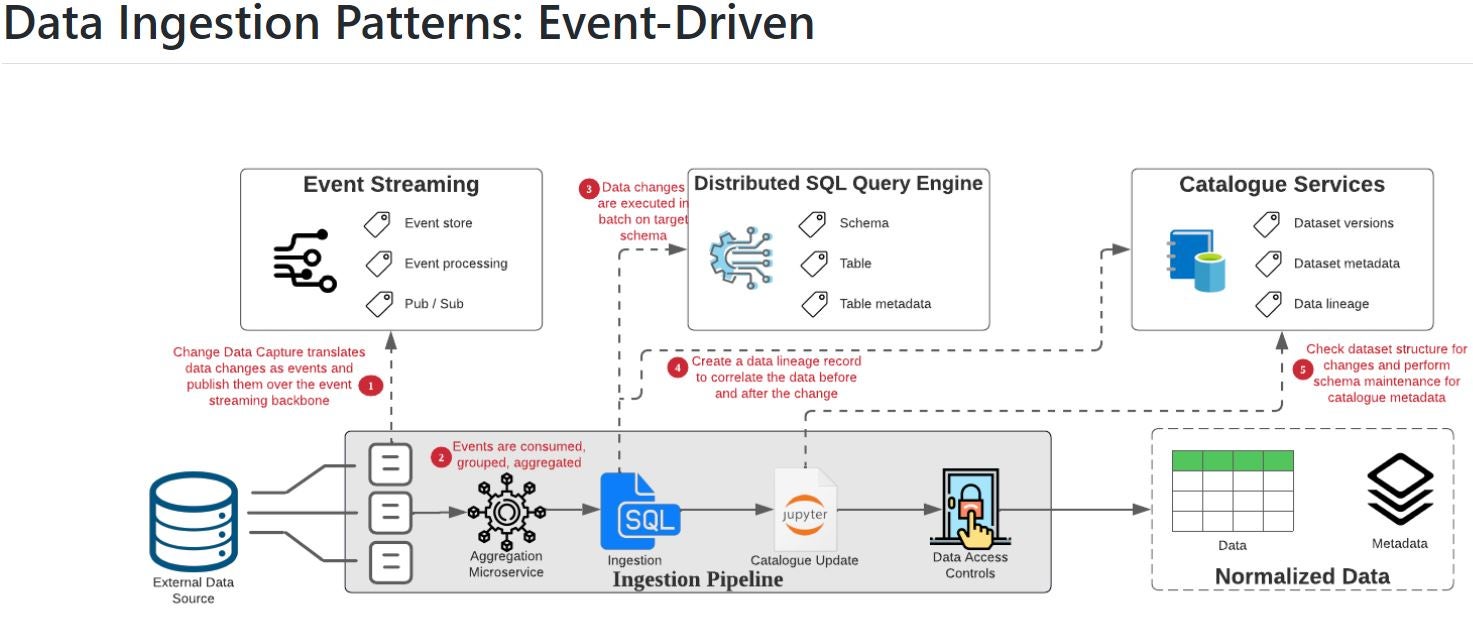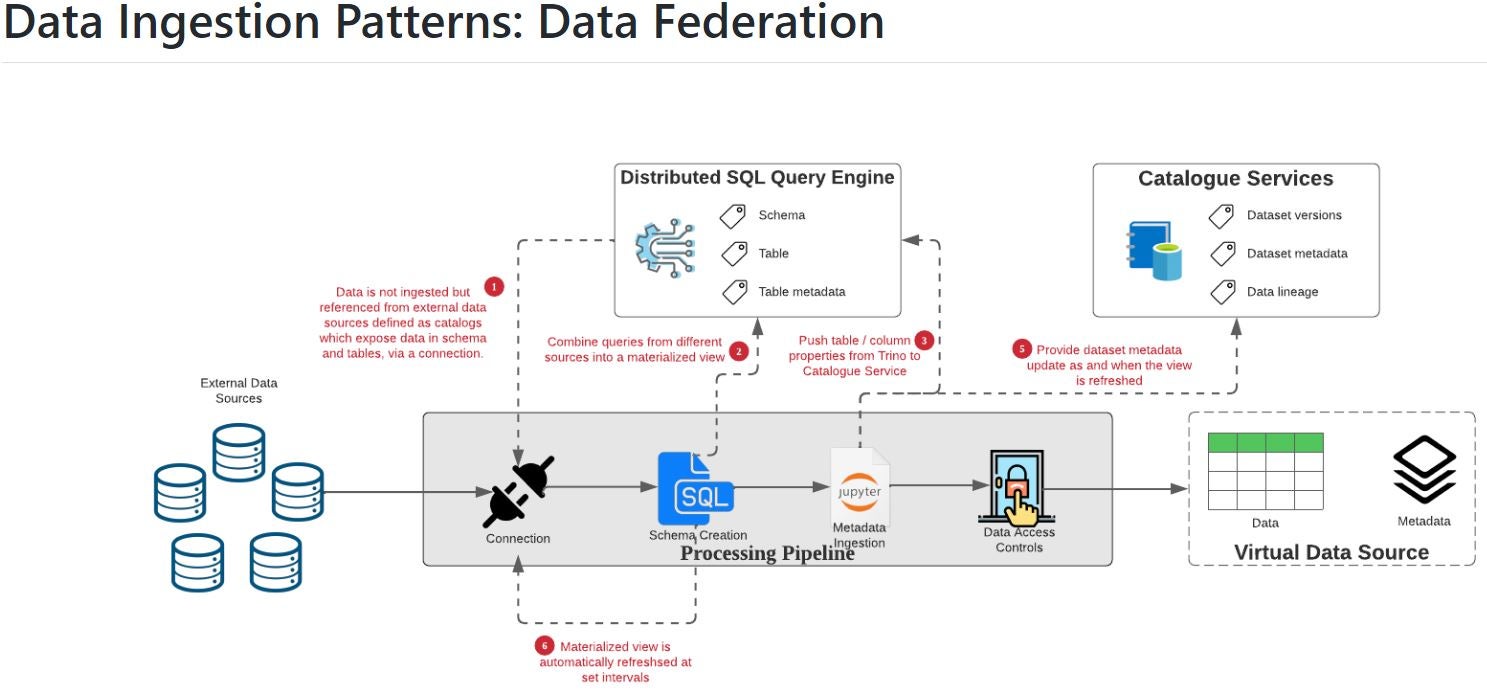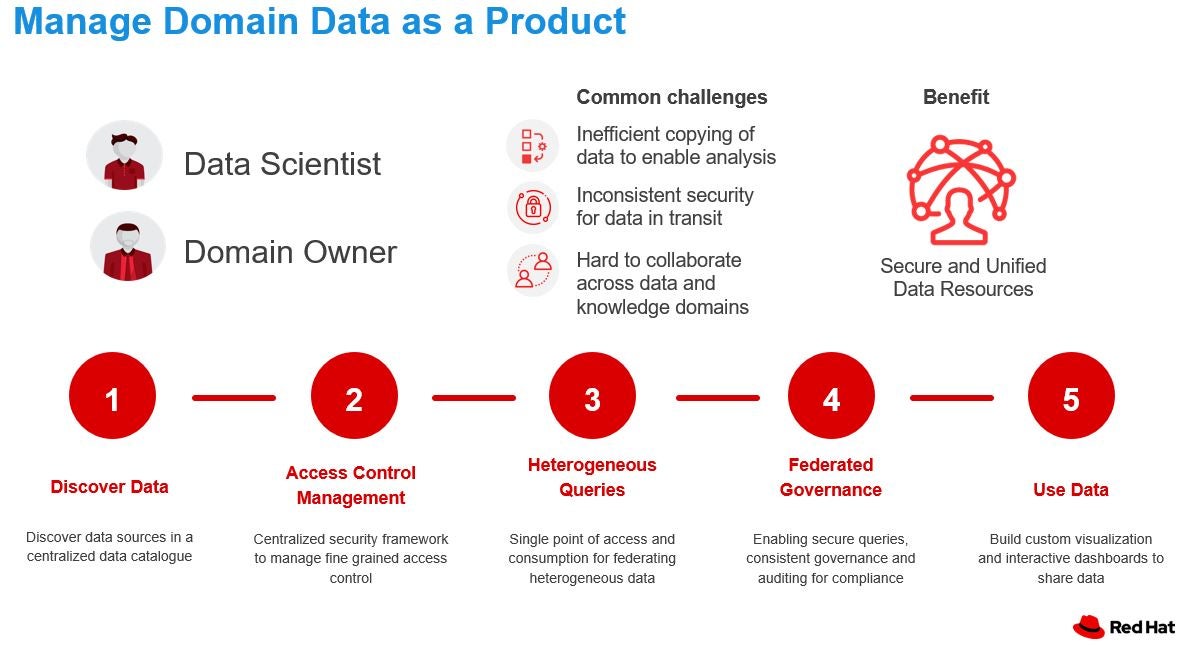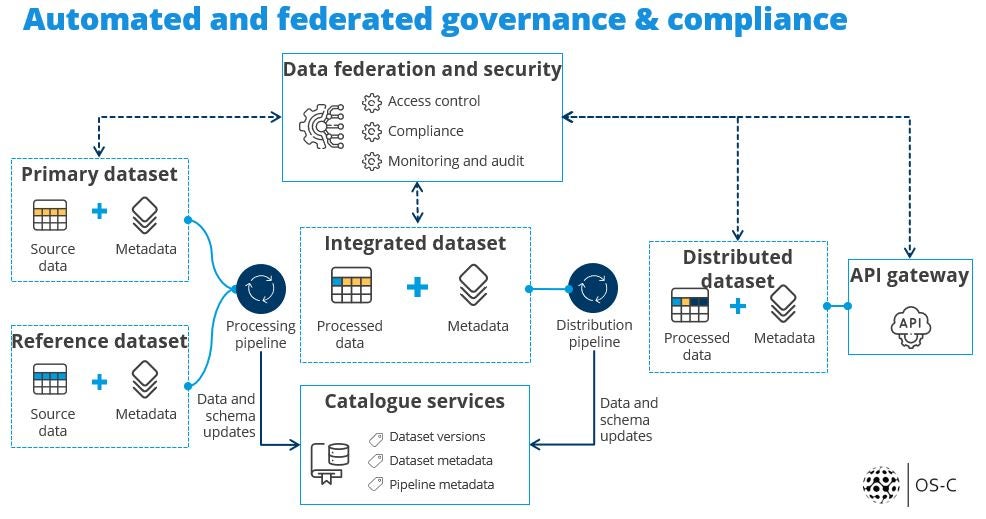 Watch Videos about Data Commons
Data Commons Architecture and Infrastructure Demo
Speakers: Vincent Caldeira and Erik Erlandson from Red Hat
Summary:  Obtain details on the Data Commons components including the data management architecture. Learn how we manage data like code, turning a "data mess" into a "data mesh".
Watch Here
Data Sources and Linkages Across Datasets (Bonus Video)
Speakers: Michael Tiemann from Red Hat
Summary:  Learn more about the data available in the Data Commons, along with how different datasets can be combined to drive insights into climate-smart investing.
Watch Here
Extraction/Transformation of Corporate Data from structured and unstructured sources
Speakers: Lea Deleris from BNP Paribas, Ismail Demir from Allianz IDS GmbH, Jeremy Goh from BNP Paribas, Karan Chauhan from Red Hat, Christian Meyndt
Summary:  Learn how users can leverage OS-C's NLP toolkit to extract key climate data/metrics from unstructured reports like ESG and annual reports.
Watch Here